About Our "PushCart"

It has always been Oscar and his Hooman's dream to start a small online

shop selling unique & exclusive products since years ago.


They always have the ideas for creating new products but putting the idea

away as they are not motivated to proceed with it because they feel that
there would not be any sales for their merchandise.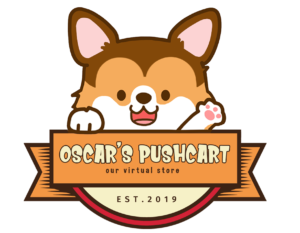 However, in March 2019, both of them decided to hands/paws on and ta-da!

They make use of Oscar's personal website to build in his "pushcart" shop to

sell exclusive self-design items for everyone.
WHY DO WE CALL OURSELVES AS "PUSHCART"?


We do not consider ourselves as a "shop" yet as we are just putting up a

paw-ful of stuffs for sales, unlike the other shops where they have dozen

and hundreds of items for sales. We wanted to sell a few items yet being

outstanding and unique – where you can't find similar products anywhere.
Lastly…
Almost three year has passed (we are here updating in Nov 2021!), even
though the sales from the Pushcart is not regular, but we are glad that there's
still sales from Oscar's friends! Thank you everyone for the support! 🙂